Silver Buck expands with three new appointments
Silver Buck has expanded its team with the appointment of Matt Newby, Katherine Mason and Siobhan Fitzsimons in the roles of account director, senior account manager and account executive.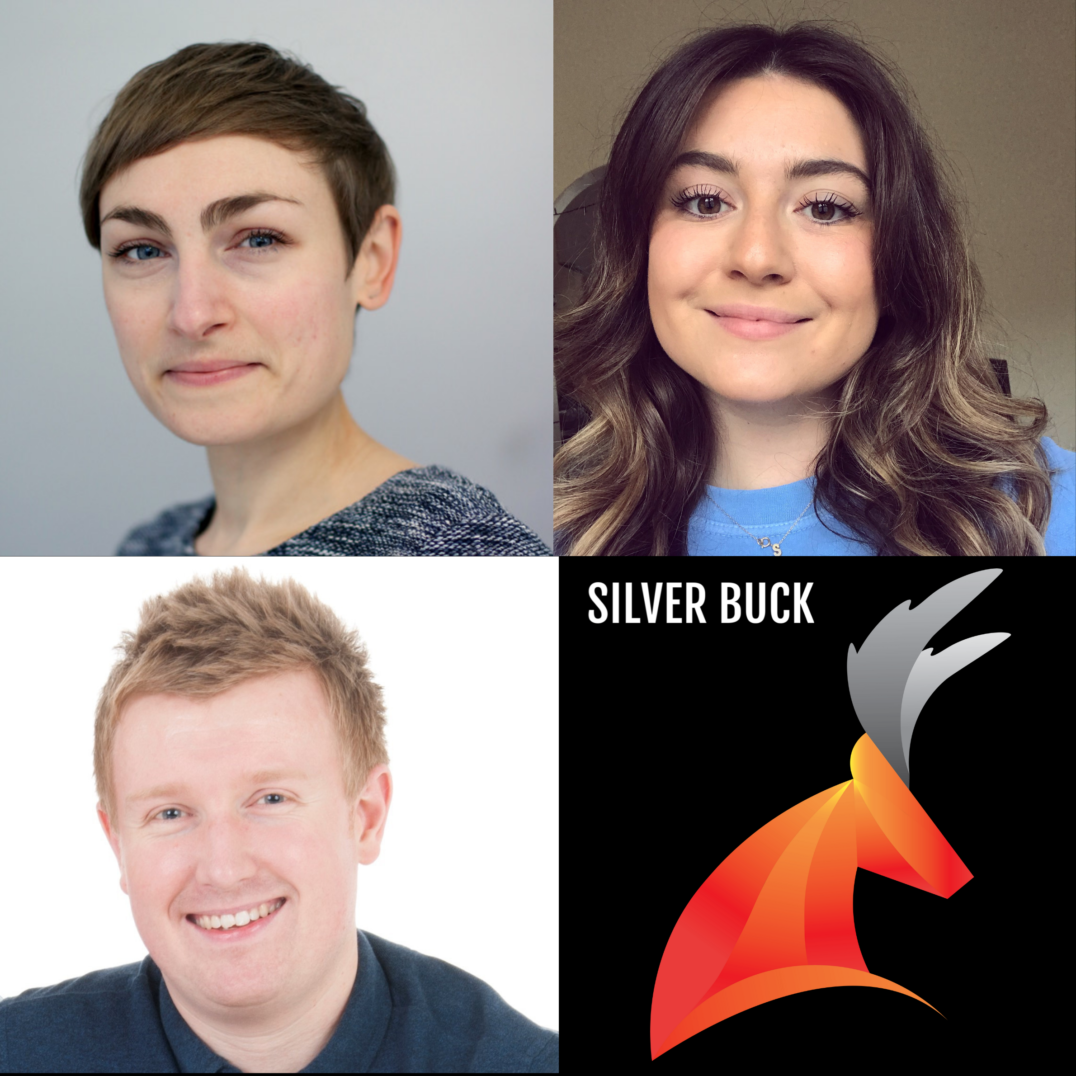 This is the first in many steps in Silver Buck's expansion plan. Newby, Mason and Fitzsimons join at an exciting time for Silver Buck as they continue to rapidly grow and recruit. The full service marketing agency for digital health and health tech companies has doubled in size in the last six months, having been trading for less than three years. During the pandemic Silver Buck has seen demand for its PR and digital marketing services skyrocket with clients turning to the agency to raise awareness and break through the noise in an increasingly competitive market.
Newby joins Silver Buck from his five-year role at Servelec, where he headed up the marketing team. During his time there, he played a leading role in the company's rebrand post-acquisition and led numerous successful marketing and PR campaigns.
His knowledge of the digital health sector and his experience of the third sector will be an asset to Silver Buck. He said: "Having previously worked in the public sector, and by building on more recent experience of leading the marketing team in a health and social care software provider, I hope to bring experience and energy to our clients. Technology is absolutely critical to the future prosperity of our public services and the innovation we're seeing from suppliers and the public sector is incredible. The challenges of COVID-19 and the rapid use of technology in the sector over the last 18 months has opened our eyes to the art of the possible but there is so much more out there, it really is an exciting time to be working in digital health."
Since the pandemic the NHS has made digital health technology a key driver in providing solutions for the problems we face and transforming how care is given. Government spending on healthcare services increased exponentially during 2020, encouraging widespread digital transformation with many startups and innovative tech businesses offering their skills, talent and ideas to help the NHS. The UK digital health market, valued at almost £3 billion in 2017 is forecasted to reach over £20 billion by 2025.
Mason, who spent more than three years building the marketing function at NHS Providers and who helped double the number of delegates attending their flagship annual conference and exhibition, said: "Digital health is rapidly changing the lives of patients and NHS service providers as the sector embraces innovation in a way that hasn't been seen before. Silver Buck has a specialist offering that helps link up the two. My background in working for an NHS membership organisation will help clients to make the most of what's going on in the sector right now. By raising the profile of those leading transformation in health and care we can not only prove what innovations are out there but prevent the sector from going back to old ways of working."
Meanwhile, Fitzsimons, who joins from Cornell Partnership where she worked alongside leading consultancies, established corporate brands and high growth businesses in the recruitment sector and has experience in marketing, PR and business development at a fintech startup said: "Joining Silver Buck is hugely exciting for me. We're experiencing pivotal times in digital health and some of the brightest minds are developing and nurturing super innovative technologies to unlock the potential of our healthcare systems. Being able to tell the stories behind these amazing people and products is a bit of a dream come true!"
The agency, which has counted some of the worlds largest technology companies such as Samsung, IBM Watson Health and Allscripts amongst its customers, is also growing its start-up and scale-up base considerably, as well as working with NHS trusts.
Sarah Bruce, Director and Co-founder of Silver Buck, said: "There are now more than 3000 health tech startups in the UK with dozens experiencing rapid growth. The government is finally starting to remove some of the barriers to entry and VC fundraising and investment in healthcare companies surged to record levels in 2020, providing the sector with momentum for years to come. On top of that, some of the more established suppliers in the sector face an increasingly competitive landscape as digital transformation in healthcare evolves.
"At Silver Buck, we believe that we simply cannot let the healthcare revolution lose pace and we continue to build a highly reputable team with strong sector experience who share the same collaborative values as the organisations that we work with. This helps us really support them to make a difference in using technology to improve health and care."