Health Plus Care 2022: The Silver Buck Review
Earlier this month the Silver Buck team were back at another health tech conference, supporting clients, networking and learning about the latest health tech advancements. The Health Plus Care conference, a two-day event, focused on showcasing the best in health innovation, and discussed some of the biggest developments in the health tech landscape.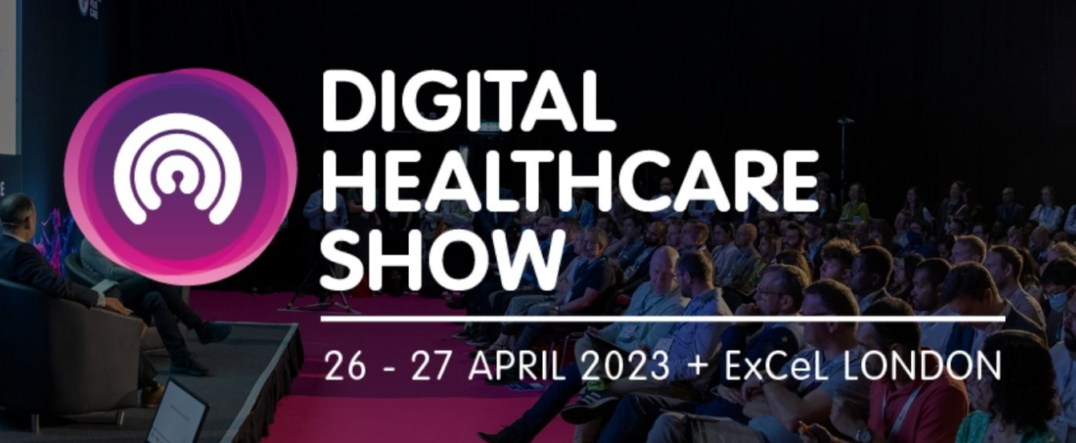 The three-in-one style event included The Digital Healthcare Show, The Healthcare Show, and The Residential and the Home Care Show. Every year the conference connects people from across these three sectors highlighting some of the national developments, both in the NHS and private sector.
For the first time this year the show celebrated Link Worker Day and the Association of Link Workers hosted an award ceremony recognising the inspirational work of many link workers across the country.
Footfall and audience – 6/10 
Throughout the day the main talks were well attended, some people even had to stand around the edges of the silent disco style sessions as there weren't enough seats. However, when we spoke to some of the exhibitors at Health Plus Care, they felt that the footfall was lower than expected, and the exhibition floor generally felt on the quieter side. It's worth mentioning that on both days of the exhibition we had a mini heatwave in London so that might've also impacted the number of people attending!  
Each of the stages outside of the keynote stage had a limited number of chairs, meaning that although the talks looked busy, the number of people able to attend the sessions was limited – a nice marketing tactic but not that practical! Unfortunately, a few sessions throughout the two days were cancelled at short notice, especially on the second day – leaving many stages empty and adding to the minimal footfall. Like many of the exhibitors we spoke to, we also noticed it wasn't as busy as in previous years, which was a shame.  
The venue – 9/10 
We'd be lying if we said the ExCel isn't perfect for an exhibition of this size. The ease of entry, sheer scale of the building and the two main halls which were sat side by side, made walking between the two extremely convenient.  
Although having three shows in one proved slightly confusing to say the least! The entrance for each show was different, which made it hard to know where you actually were and to find each talk. We were a bit confused as to why there were three separate shows rather than joining them all up – a bit like the health and care system!  
Content – 7/10 
The Health Plus Care conference this year was filled with a range of interesting and thought-provoking content, however, there was quite a bit of crossover and sometimes a little too much focus on particular topics such as social prescribing, recruitment and training.  
There was a good mix of topics from primary, secondary, social care and third sector. Each show had its own keynote theatre, featuring some riveting discussions about the topics and challenges across the system right now. 
The programme featured a mixture of suppliers and NHS and health care professionals and the content didn't fall short of some interesting talks, from Simon Bolton, NHS Digital CEO to Simon Gregory, Deputy Medical Director of Primary and Integrated Care and many talks on mental health, link workers and more. Safe to say there was something for everyone. 
There were some interesting keynote theatre sessions including COVID-19 learnings with Richard Stubbs, CEO at Yorkshire & Humber AHSN and a talk on the funding outlook for the NHS and social system over the next decade by Professor Anita Charlesworth, Director of Research and REAL Centre at The Health Foundation.  
We found Simon Bolton's talk on the future of healthcare within the NHS especially interesting. Talking about how the NHS can accelerate its digital capacity he said: "Three things come to mind when I joined NHS Digital – collaboration, capacity and we have a massive problem around digital skills in the NHS. That's not gone away. I would rather do a small number of things really well than a large number of things to so well." Being at the foothills of the merger, it was encouraging to hear collaboration and digital skills at the heart of the ambitions. Despite the wide range of topics discussed on the main stage, they lacked the ground-breaking experience we would usually expect from a keynote. 
We particularly enjoyed listening in on HN's presentation on Wednesday with Paddy Hannigan and Mark England discussing the work they've done with Staffordshire ICS on personalised care. Currently, in Staffordshire, HN helps to predict people who will have non-elective admissions using machine learning techniques and then provides targeted, personalised care through clinical health coaches. By analysing patient records, HN have helped Staffordshire identify and prioritise people with worsening health conditions in real-time.   
It was also interesting to hear Kerry Gardner, Group Lead Nurse at Lakeside Healthcare talk about redesigning primary care using a single care navigation platform supplied by Doctrin.  She reported that consultation times have significantly improved and they have seen a 90%+ patient satisfaction rate with Doctrin, even after 30,000 consultations.  
Exhibition – 6/10 
There was a wide range of exhibitors present at this year's show and the floor was packed with a mixture of tech suppliers, training bodies, facilities, charities and member organisations. Suppliers present ranged from tech start-ups, and scale-ups as well as the more established large health tech companies. Unfortunately, there were several empty stands across the conference where some suppliers failed to show up. Nevertheless, there was something for everyone at the show, which proved to be very interesting when walking around. We also noticed a lot of seating areas with tables and chairs (which can sometimes be overlooked at other shows) which meant people had the option to sit down for a coffee or send the odd email throughout the day.  
Networking – 8/10  
In between sessions you didn't have to look far for plenty of people busy networking. Health Plus Care also featured a café/bar right outside the hall which was dedicated to networking – which, as expected, was filled at the end of both days. The exhibitors we spoke with were all having meaningful conversations with friends and colleagues old and new. On the first day, Health Plus Care held a drinks reception during the evening and our latest client, Access, had their own drinks reception which presented even more opportunities for people to network. We even bumped into our very own Silver Buccaneer, Hassan Chaudhry! 
In summary  
Overall,  although some areas of the Health Plus Care show could have hindered the experience, the range of topics discussed made it a memorable show nonetheless and we had plenty of takeaways from the event. We thoroughly enjoyed meeting up with so many of our clients while learning about new opportunities and developments in the healthcare space. We certainly look forward to attending again next year!  
Overall Silver Buck Rating – 7/10
.