Digital Health Rewired 2023: The Silver Buck Review
This years' Rewired was the busiest it's ever been. With over 3,600 attending over the two days, it's safe to say that the event was buzzing! We were fortunate enough to be the PR partners for Rewired for the fourth year and from our press office up on the second floor, we got to oversee the event and meet the new faces in health tech as well as some more familiar ones too.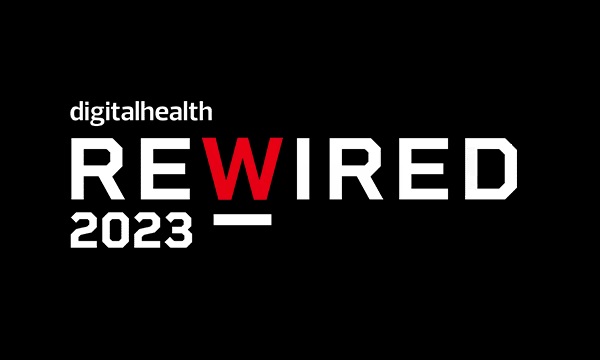 The two-day event covered all things digital health – from national policy to AI development, interoperability and more. The event kicked off with a great line up of keynote speakers across the different stages, including Natasha Philips, Mike Fell, Dominic Cushnan, and Saffron Cordery. 
During her keynote session on the very first day, the Rt Hon Patricia Hewitt, said, 'It's so important to join up to support people better.' This sentiment echoed throughout the conference as ensuing speakers weaved the message that joined up care is the future into their own talks; from Shared Care Records to EPR systems, they highlighted how important it is to build an interoperable ecosystem where the right information is accessible when it matters most. 
Though numerous hot topics were discussed at the Rewired stages this year, here are just a few of our highlights: 
Current cyber and data strategies for healthcare and best practices to ensure patient safety

 

Shared health and care records as a tool for delivering integrated care to help reduce the elective care backlog and improve patient outcomes 

 

Harnessing population health management to tackle inequalities, level-up and improve the overall health of local communities

 

Equipping the workforce with the necessary skills to be able to harness digital solutions

 
The various stages brought together data scientists and researchers, clinicians and health IT professionals to address key emerging challenges and the opportunities technology can provide to support patient care. From catching up with the latest policy and investment updates on the National Policy Stage to hearing from pioneering teams about how we can make integrated care a reality on the Integrated Care stage, attendees were spoilt for choice. There really was something for everyone.  
The AI, Data and Analytics Stage was the place to be for AI experts and just a short walk away, the Digital Transformation Stage showcased how digital is enabling health service transformation at scale in the NHS and internationally. On day two, our very own account director, Natalie Chishick expertly chaired several sessions on this stage. Here's what Natalie had to say:  
"The breadth of content across the two days, and in particular, on the digital transformation stage where I was fortunate enough to chair four sessions, felt unmatched. The calibre of speakers, quality of presentations and contributions from the audiences – even towards the end of day two when numbers can dwindle – was extremely impressive. 
Key takeaways for me included; a pragmatic approach wins out every time– it's about evolution not revolution; start small , especially when budgets are lean, win hearts and minds and then scale from there; and benefits realisation and optimisation might feel like a later stage in frontline digitisation, but it needs to be baked in from the outset to be truly deliverable." 
The specialist stages didn't disappoint either. The Nursing Summit stage focused on the latest developments in the vibrant fields of digital nursing, midwives, AHPs and pharmacy, and the Clinical Imaging stage showcased leaders and clinicians in the field exploring recent developments and its role in addressing elective recovery.  
Over at the Best Practice stage, we saw sessions from NHS teams and suppliers. The amount of insight and passion shared by everyone who attended over the two days was palpable and simply inspiring.  
We video interviewed some of the speakers and exhibitors who translated the atmosphere at Rewired perfectly. When asked to describe the future of health tech in one word the answers we received included, maturing, essential, exciting. All words that highlight the vibrant industry that is digital health and the ever-growing role it will have in the future of healthcare. 
This was only further reiterated by NHS Director of Transformation, Tim Ferris' announcement on day two about the Who Does What framework that will support NHS England and Integrated Care System leaders. He concluded his speech highlighting that the 'elephant in the room' in digital health is RISK. Tim said: "Lots of clever people can fill hours and hours listing the risks that might occur with this change, and I have never heard anyone say, 'what is the risk of not changing?'  
We couldn't agree more! Despite the challenges currently facing the health and care sector from integration and interoperability to funding and workforce, the way we are innovating to tackle these is something to be excited about. Digital health is building on systems to make them as efficient as possible, helping to futureproof the healthcare system to improve patient-centred care, reduce health inequalities and create a health care system fit to help the ever-evolving needs of our population.  
Finally, like every year, Digital Health Rewired also hosted Pitchfest where newly established digital health organisations showcased their innovations to a jam-packed audience and key players in the NHS. A big congratulations to Limbic who won the first ever scale-up competition and Hera Child Health for winning the startup competition! 
This year's Digital Health Rewired event exceeded expectations. Insightful talks, passionate exhibitors, lively debates and just a little bit of drama (thanks to Palantir pulling out of the final big debate). We can't help but wonder why Palantir accepted the opportunity in the first place? Although that didn't slow anyone down, the debates and the event itself flew by leaving only excitement and anticipation for next year's Rewired!