Our story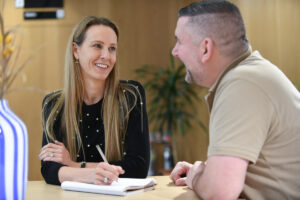 After years in the industry working inside some of the largest, most prestigious health tech PR, marketing and events organisations, we heard dozens of suppliers becoming frustrated at the lack of deep knowledge and creativity in health tech communications.
Suppliers rarely stood out, found it difficult to differentiate and in some cases were making it harder for decision makers to understand the impact of what they could deliver.  We knew that a specialised, highly experienced, ultra proactive and super connected health tech agency was the only answer to help the best and brightest health tech companies get their message heard, Silver Buck was born.
Healthcare demands a different perspective and creative solutions balanced with subtle nuances that often only the health tech community understand. We aspired to be the agency that had walked in your shoes, understood your challenges and had the experience that meant we knew exactly how to solve them.