10 top tips to make the most out of HIMSS23 from a HIMSS veteran
If you haven't been to HIMSS, there is no UK event that even comes close in terms of scale and opportunity. From start-up parks, live cyber command centres and with over 40,000 delegates, if you think you're prepared… think again. Former HIMSS EMEA director, Sarah Bruce, shares her top tips for suppliers attending the largest health tech event in the world.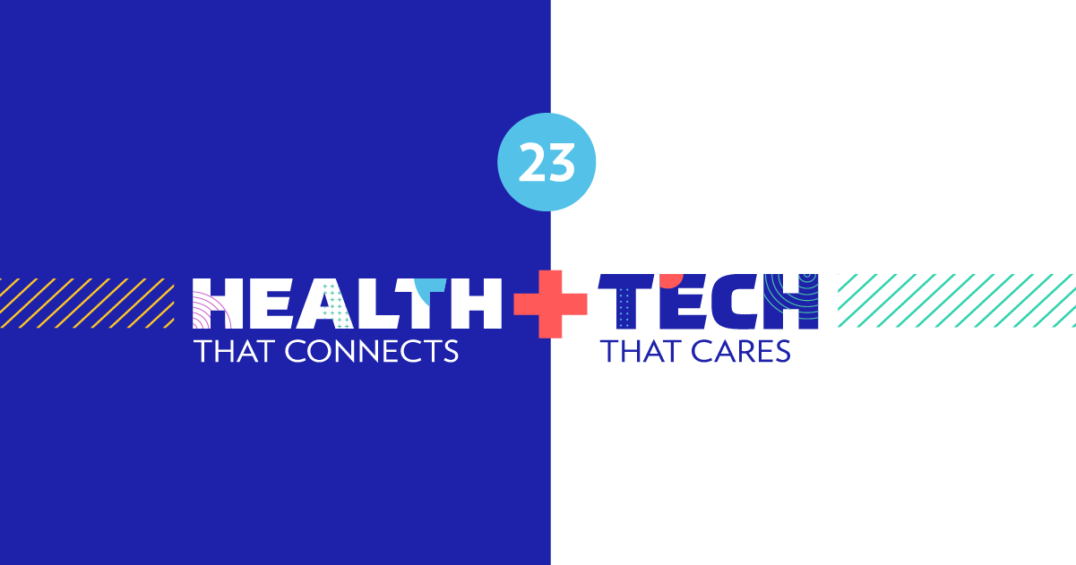 1. Go to an orientation session
The orientation session is incredibly useful for insight into the vast number of conference sessions, and you'll learn what to expect from the 1,000+ exhibitor show floor. To get an idea of the scale, picture the exhibition floor at Digital Health Rewired. This can be the size of a single supplier stand at the HIMSS show! There are pavilions, hubs and puppy parks, all offering a different type of experience. 
2. Be realistic
Take a good look at the conference with a holistic perspective: not just sessions, but what's on offer during breaks, smaller roundtables etc. Then map out four to five things you don't want to miss for each day. Whatever you have planned for the day, things will probably change so keep it realistic. Make sure you download the app: it's helpful not just for meeting people and knowing what's on, but it's the easiest way to find your way around. 
3. Allow time to move around
Allow A LOT of time to move from A to B, getting from one end of the show to another can take up to 30 minutes so be sure to account for travel time when scheduling meetings. Wear comfortable shoes and clothing—you'll cover tens of thousands of steps each day and even the most seasoned HIMSS goer can barely make it past day one in heels! 
4. Take a sneaky peak at the competition!
With so many exhibitors, there will undoubtably be competitors. Make sure you take time to check out their solutions and whether you can learn anything from how they are operating in other countries. Keep an open mind, as competitors could also be future partners or prime contractors.  
5.
Attend the sessions
Make a note of one or two key takeaways for each HIMSS session you attend and for each meeting you have. Just keeping it to one takeaway is realistic because there will be so much to take in. You'll still end up with around 15 key learnings from across a few days, which is also great content for social media #HIMSS23. 
6. Know the lingo
At HIMSS, people talk in 'Booths' (not 'stands') and 'Chapters' (not regions). It's also useful to familiarise yourself with the job titles that aren't so common here, such as CXO, CISO and physicians. Most importantly, make sure your messaging is on point, that you know the key drivers and challenges in the healthcare system, and you can provide a relevant and consistent elevator pitch, along with case studies that could clearly be replicated across the pond. 
7.
Tap up talent
HIMSS23 runs a digital career fair in May but if you're considering taking your health IT solution to the US market or scaling your existing footprint, then consider looking for potential employees who are walking the showfloor or on stands. 
 8.
Don't forget the Europeans!
While most delegates and exhibitors think of HIMSS as a US event, it has delegates from 90+ countries. The dedicated  European delegations offer insight into European opportunities and access to high level Nordic, DACH, Dutch and French delegates, including ministers who you would typically never be able to rub shoulders with.    
9. Have fun networking
Plan your networking. HIMSS offers so many opportunities to make this fun. Networking sometimes happens spontaneously, but given the scale of the event you're unlikely to bump into specific people. The HIMSS app facilitates networking, so look up who you want to meet and make sure there's time in your schedule to meet them. There's also the International Reception and the Opening Reception, as well as lots of awards and social hours on the showfloor. Add connections on LinkedIn and Twitter as soon as possible to continue the relationship post-show. 
10.
And if you're exhibiting… nail your marketing
If you're exhibiting, HIMSS offers a ton of marketing toolkits to help you get the basics right but   remember that there are different opportunities to those we have at UK events. It's worth considering: 
The US has a much wider health tech press than the UK, with journalists that specialise in different areas of health tech such as data management and radiology. Tailor your pitches to the different journalists if you hope to have a chance of getting on their radar.

 

As a first-time exhibitor, it's unlikely you'll have a booth the size of Epic's, so make sure you're included

on the map

and that you have a serious 'hook' to make you stand out. Gamification and giveaways are big at HIMSS and the rules and regulations are slightly less strict than in the UK, so be creative!

 

Get your collateral US-ready. Make sure your messages resonate and that your grammar is accurate – your message should be punchy and clear so that it doesn't get lost amongst the hundreds of brochures companies are offering.

 
 HIMSS23 Gobal Conference takes place April 17-21 2023 at the McCormick Place Convention Center in Chicargo.
Want to make the most of your time at HIMSS? Contact sarah@silver-buck.com for further information on communications support.