10 tips for raising your profile as an NHS CIO
A key part of the NHS Long Term Plan is 'digital transformation to build a better NHS' and behind a vast amount of this sits the Chief Information Officer (CIO).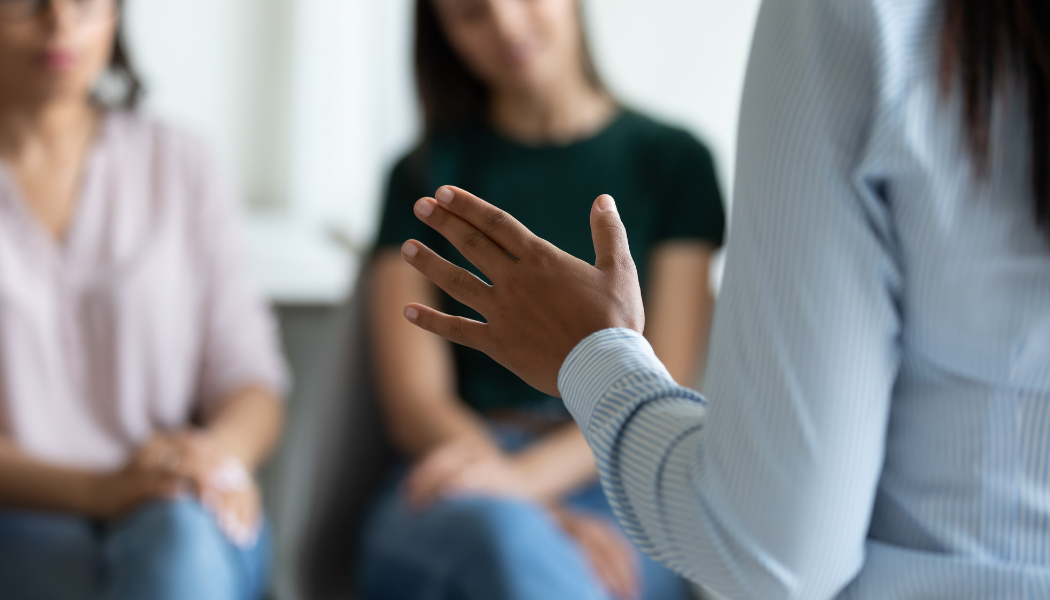 During the pandemic many CIOs who were often considered to be 'back office' became some of the heroes of the health service – enabling it to function in a way it had never previously done before. 
And yet many people still don't know who the CIOs are or what they do.  
As Andy Callow, Group Chief Digital Information Officer for Kettering and Northampton hospitals, highlights in a recent blog titled 'Where are all the NHS Trust CIOs?', only a handful have real profile visibility and just 22% of NHS trusts have a CIO on their board. Not every CIO believes the role should be on the board, but every digital leader understands it needs a reporting line to the CEO of the trust to ensure the agenda doesn't get diluted. 
So why, if digital is such a vital component of transforming the NHS, do we know so little about the people leading the change?    
We've put together some tips to help and show you how to raise your profile so you can champion digital transformation, as a CIO and as a digital leader of health and care. 
Know that you are part of a massive change

 – okay so this isn't quite a practical tip for raising your profile but sometimes it helps to know that you are part of something bigger. By playing a part in the digital transformation of health and care you are part of a vital component of changing how the sector operates, and delivering value to patients and service users. This is something to shout about, it's newsworthy and you should be proud of the role you play in it.

Create your own narrative

 – you are the one who needs to put the 'person' into personal branding and profile yourself in a light you want to be known for! Do you have a passion for a particular element of digital or did you get into digital health because of personal circumstances? A CIO who has a good vision to share can make some great changes. Try to be a storyteller and share your perspective through blogs, social or by commenting on and supporting what others are doing. Think about what your goal is or what changes you want to see in the sector. Do you want to improve efficiency, support a strong company culture, save costs, secure data or improve quality of life for everyone? For example, CIOs like 

Lisa Emery

 champion women in health tech, while 

Ade Byrne

 often aligns himself with Open Platforms and open data.

Speak to your communications team and get them on board

 – your comms team will be able to help you find your voice in a blog or on social media. They can give you advice on how to steer the conversation and the tone of voice to use. Once they know you want to raise your profile, they'll also be able to keep this in mind for any upcoming staff-facing comms work which you could get involved in. Chatting to others internally first might also be a less daunting introduction to the next tip too.

Put yourself forward for speaking opportunities and awards –

 this is a great way of not only raising your profile but demonstrating your expertise in

 

your subject area. Speaking at an event gives you access to the creation of credibility on your subject matter. Try to be proactive and seek out what events or awards are coming up. There are lots of events happening with a particular focus on digital health (see our 

IT health events calendar

). If getting behind a podium on your own feels too scary then try speaking on a panel alongside others too.

Start networking –

this always seems like a daunting prospect, but it doesn't have to be. Try to see it as a way of sharing ideas with other CIOs in the sector as well as journalists, bloggers and podcasters too. It can often give you a fresh perspective and lead to new opportunities that you wouldn't otherwise have heard about. It's also a great way of discussing challenges and hearing how others have dealt with them – you'll probably find that other CIOs have gone through the same issues you're currently having. Try to build relationships up and down as well as inside and outside your organisation. It also helps to be part of existing 

digital health networks

and join conversations such as those on Discourse.

Look into coaching

–

 

coaching is a great way of developing your interpersonal skills and to understand what you're capable of. It can help you to work out what your challenges are and make you feel more confident. It can also really motivate you and enable you able to see and take opportunities you wouldn't have otherwise taken. Seeking a coach from a different part of the sector or a different geography will help and will nearly always open a door to the next 'thing' you want to do.

Social media

 – if you're not on Twitter or LinkedIn then get started slowly. At first share, follow and like topical posts from others in the sector or comment on stories you like. Then, you could try to post once a week. It doesn't have to be arduous task, maybe set yourself a reminder every lunchtime or at the end of the day. Spend a bit of time looking at what others are saying first to get an idea of what posts get the most traction. Also spend a bit of time on your biography and choosing your name if you haven't already got a social media account. People will inevitably look at this as you start to post content, especially if you're blogging too. Try to focus on what you do, not who you are. Being able to share local success builds a belief in what you are trying to do too (

Axe The Fax

 is a great example of this).

Find a mentor

 – we all have a crisis of confidence at some point in our career. Mentors can offer invaluable advice on getting noticed and they can serve as sponsors for you. Find someone from within your own organisation or outside of it (there are various schemes where you can get support including HIMSS, KLASS and CHIME) who can help you work through a specific problem or area where you feel you're struggling. Maybe buddy up with

 

another friendly CIO so that it doesn't feel like such a daunting process? Try to pick someone who you know already has their voice out there. Also be specific about what you want from your mentor and put a time limit on their involvement.

Share other people's work

– you don't just have to focus on yourself to raise your visibility. Try to highlight other people's achievements and share the credit with those who have helped you along the way. This way you can increase your visibility without bragging or feeling like you're stepping on other people's toes. There's some great historical content that can be reshared to illustrate relevance and/or how much the world has moved. Just add your own opinion and commentary to bring it up to date – those 'older' CIOs wont bite if you update something they said many moons ago.

Make use of opportunities from suppliers and partners

 – increasingly CIOs are being asked to talk about the partnerships their organisations have with the commercial suppliers, partners or consultants they work with. Consider taking up these opportunities to be filmed or contribute to case studies and opinion pieces. This raises your organisation's profile as well as your own without you having to do all the hard work, and could lead to further opportunities to talk about the work you're currently doing.

 
As you step into this new set of shoes do so with your CCIO, take them on the same journey with you and you will create a formidable team. The credibility the two professional leaders of digital change bring by speaking together is huge and can prove invaluable.  
Found this article useful? We'd love to know how you get on and what other tips you would share. 
.
Whilst we pride ourselves on bespoke PR, marketing and business strategies and tactics we understand that some organisations need a quick, focused solution to get them off the ground. We've designed four ready-made packages to help take the weight of your shoulders.